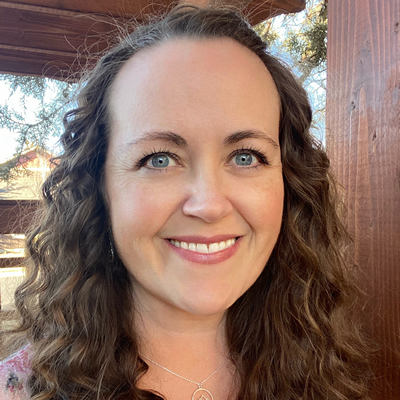 Hello! I'm Jeannie Campbell, a Licensed Marriage & Family Therapist dually licensed in Oregon (T1403) and California (MFC 45366). I've been in practice for almost 20 years. I am certified in EMDR, Theraplay, an attachment-based play therapy, Solution Focused Brief Therapy, Trauma-Focused Cognitive Behavioral Therapy, and Supportive Parenting for Anxious Childhood Emotions (SPACE). I am also an Endorsed Infant-Family Early Childhood Mental Health Specialist and have received advanced training in adoption competency. For more information on these modalities, please see Advanced Training.
While my specialty has been with very young children and their families, I truly love working with all ages, particularly with adult trauma survivors. Currently, I provide both telehealth services via live videoconferencing as well as in-person sessions for Eastern Oregon clients.
Therapeutic Approach
Everyone has within them the capacity to heal. Sometimes, though, it's helpful to have someone come alongside of you on your journey. I love to work with children, youth, adults, couples and families across physical, emotional, spiritual, and mental domains, employing a strong attachment-based approach while also using cognitive-behavioral, narrative, family systems, and solution-oriented frameworks. I also offer Christian counseling for those wanting to fully integrate their faith with their healing journey.
Professional Experience
I graduated with a Bachelor of Arts degree in both Psychology and Journalism from The University of Mississippi and received a Masters of Divinity with Specialization in Psychology and Counseling from New Orleans Baptist Theological Seminary. In 2005, I moved from my southern roots to California, where I got my LMFT in 2008 and was the clinical director for two large non-profits before pursuing private practice in Oregon in 2019.
Personal Pursuits
My family loves to go rafting and being completely off-grid for several days at a time as we enjoy the beautiful outdoors. I also like to hike and run. In my off time at home, I crochet, read, write, and operate The Character Therapist, an online therapeutic service for fictional characters and their authors. I'm a Christian and am in my happy place when I'm singing and playing piano for worship at my church.
How can I help?
Schedule your telehealth counseling session today.